Thank you to Ken Martinson for sharing these pictures!
More WGI Pictures: Drumline | Colorguard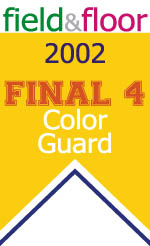 The Reviews Are In . . .
rolex datejust m279384rbr 0009 28mm ar factory ladies silver dial silver tone
"ENTRANCING. The story of the year and possibly the performance of the year, Irondale High School showcased spectacular skills to an unexpectedly driving, forward thrusting performance to what otherwise would be considered a musical "yawn" in its overuse. Artistically, this was one of the year's most luscious visual programs, and was realized by its caption-nominated Ensemble.
Irondale also ended the year in a tie from the good readers and friends of field and floor for Fans' Favorite Color Guard of the Year." —Field & Floor
Show
January 26: Irondale Festival of Colors
February 2: Sartell
February 16: Champlin Park
February 17: Osseo
February 23: Fridley
March 2: Forest Lake & Totino Grace
March 3: Cannon Falls
March 8: Anoka
March 9: WGI Regionals (Minnetonka)
March 16: MPA (Minnesota Percussion Association) Finals – Location TBA
April 10-14: WGI World Championships – Dayton, Ohio
Staff

Matt Ferry
[email protected]
Percussion
This is Matt's first year teaching the pit for the Marching Knights. Matt is a Music Education/Percussion Performance Major at the University of Minnesota, Twin Cities. As a marching percussion educator Matt has toured the 694/494 loop and various state roads of Stearns and Anoka Counties. Matt will be "marching" in his fifth and final summer of Drum Corps this year with the Cavaliers from Rosemont, Illinois.

Matt Grynewski
Percussion

Paul Weber
Percussion
Members
SNARES
Paul Baker (9)
Adam Haidet (10)
Matt Richards (12)
Susie Wiehoff (10)
TENORS
Arjay Dossey (12)
Teigan Gulliver (11)
BASSES
Sam Peck (9)
Melissa Hollimon (10)
Nate Blinn (10)
Jimi Schwalbe (9)
Andrew Daramola (10)
BASS DRUMS
Teigan Gulliver
Adam Haidet
Melissa Hollimon
Louie Peloquin
Susie Wiehoff
CYMBALS/DANCERS
Kristy Alexander (9)
Anna Baker (11)
Kristin Carlson (12)
Laura Dandeneau (10)
Cynthia Hollimon (12)
Megan Johnson (12)
Andrea Polfliet (11)
Jess Radtke (12)
Lauren Skalicky (9)
KEYBOARDS
Rachel Jones (12)
Marlene Kvitrud (9)
Johanna Lee (11)
Caitie Powers (12)
Andrea Richards (8)
Ryan Schmidt (11)
SYNTHESIZER
Amanda Gunn (10)
SINGER
Latoya Cobb (10)
GUITAR
Tyler Shipe (11)
BASS
Kaija Straumanis (12)
TIMPANI
Andrew Iverson (11)